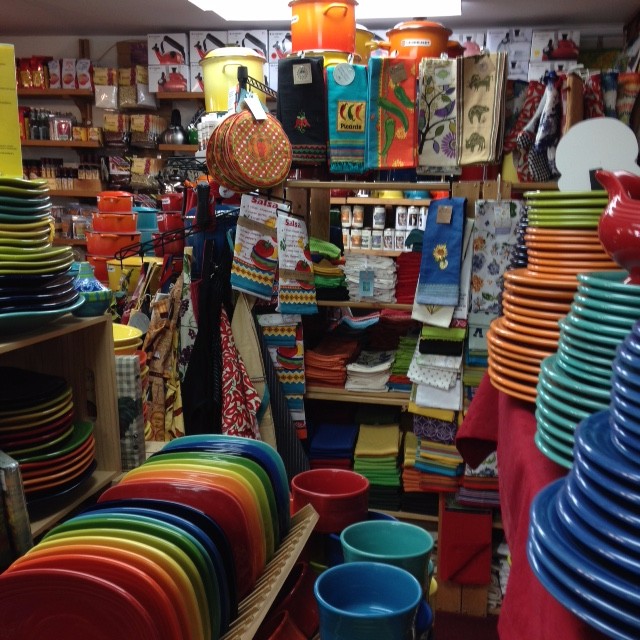 A cooks dream, this precious shop is tucked into one of the largest, sunniest spots in the John Dunn Shops.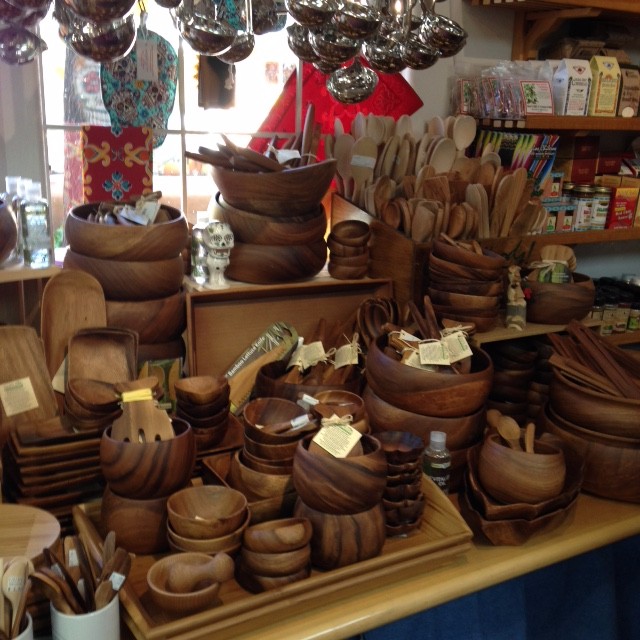 We're going to be doing a lot of shopping on the blog over the next few weeks as I'm encouraging all my Taos readers to Shop Local and my Global readers, to shop Taos!
If you have someone in your life who loves to cook, look no further than Monet's Kitchen for the perfect gift.
Deborah Sherman, the owner of the store has been running it since 2003. Her father started the shop in 1990, inspired by an earlier visit to Monet's home in Giverny, with its colourful gardens and interior, in particular the artist's blue tiled kitchen hung with gleaming copper pots.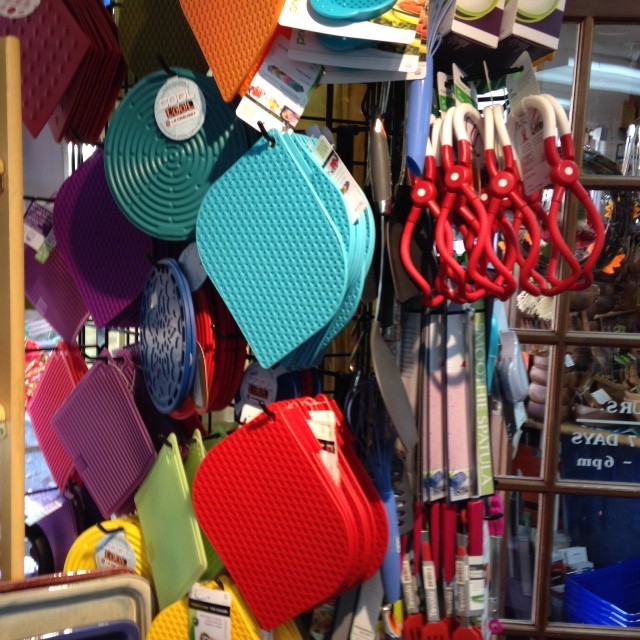 Deborah is a fourth generation Taosena, on her mother's side. She says her dad (who was a businessman from Chicago) was passing through and wound up moving here.
Monet's Kitchen carries literally everything one needs to outfit a perfect kitchen:from cookware to glassware with everything in between, you'll find it here.
Gorgeous linens, wooden salad bowls and servers, the largest collection of classic American Fiesta Ware I've ever seen in one place, in every colour of the rainbow.  Le Creuset's bright and coveted cookware competes with the Fiesta Ware for eye candy status, but really, everywhere you look, there's another treasure to be discovered.
Who knew you couldn't live without a Day Of The Dead potholder?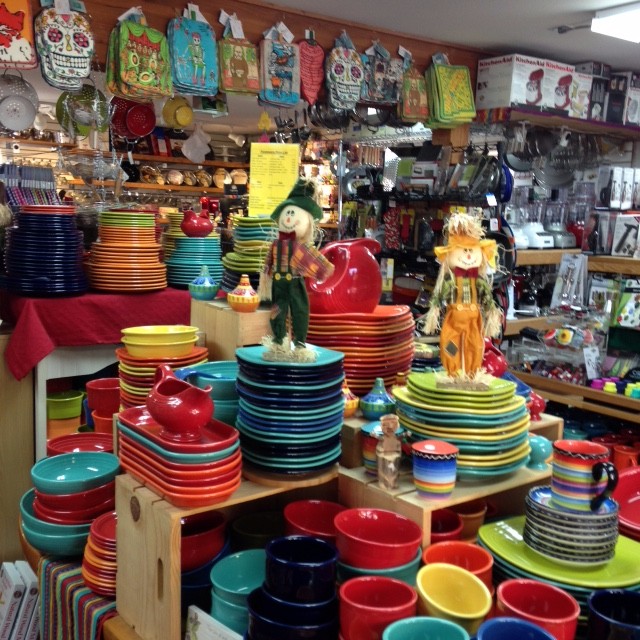 The shop has a sale table on the porch with all sorts of markdowns added daily where I once discovered my favourite dish towels ever for $5.00!
Deborah does all the buying for the shop and she sources her inventory from far and wide.
"I do all the ordering," she tells me, "it certainly helps to have an extensive list of vendors and good help in the store."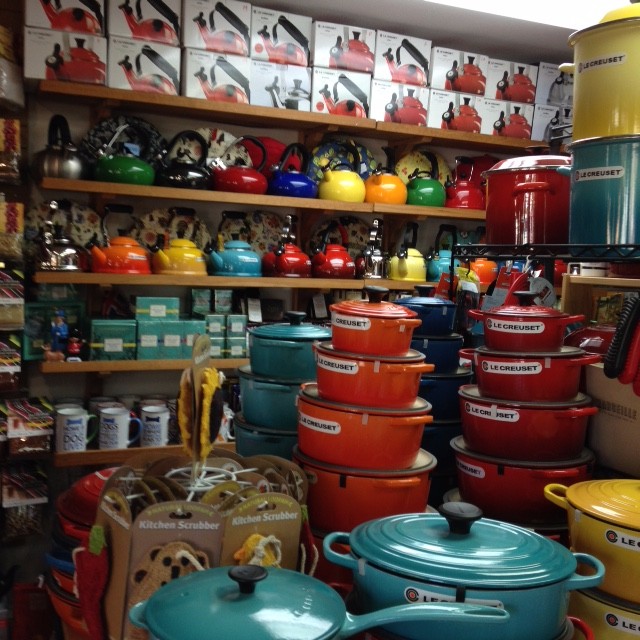 In fact she shares credit with her employees for the amazing, ever-changing displays in the store.
Deborah says she's very grateful for the success of the store. "It continues to grow and serve a need," she says. "People like to cook, and we are a destination spot for tourists and locals alike."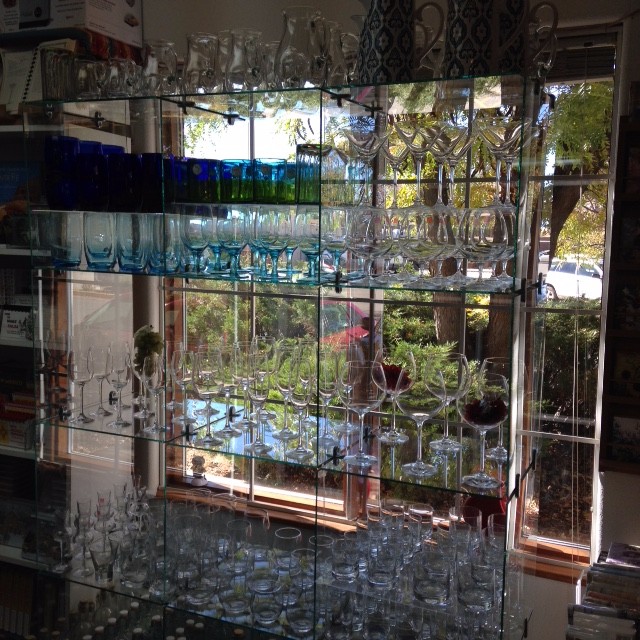 "Plus," she continues, "we always make sure we have unique things you won't find online or in Big Box Stores."
Monet's Kitchen also makes a point of carrying as many American made products as possible.
Monet's Kitchen is located at The John Dunn Shops in Taos. Link below this post. To contact the store directly, their number is (575) 758-8003
Photos taken inside Monet's Kitchen on my iphone