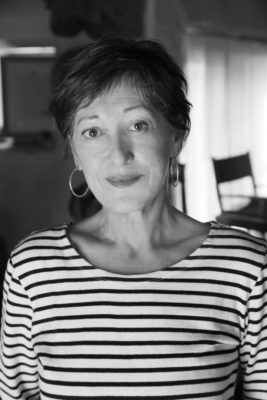 taoStyle.net was started in November of 2014 by Taos based writer, Lynne Robinson.
taoStyle (My Little Black Book) will fill you in on what's happening up here at 7200 ft. It will take you on tours of the studios, galleries and workshops of the most interesting artists and artisans who live and work here, into the salons, spas, boutiques, restaurants and bars that count. It will not take you along the beaten tourist track that leads to kitschy candle and t-shirt shops selling tat made in China.
The Land of Enchantment, home to the Red Willow People, has called many to its frontier; pulled here by the magic of Taos Mountain, the mythical light and of course, the legends – conquistadors, outlaws and artists – who have also made this place their home. Padre Martinez, Long John Dunn, Kit Carson, D.H.Lawrence, Georgia O'Keeffe, Mabel Dodge, Millicent Rogers and Dennis Hopper to name but a few.
Taos continues to inspire the creative and curious who keep coming, in spite of the fact that we have no commercial airport and it's quite a drive from the nearest one. Unfortunately, most only see the surface of our extraordinary and very cosmopolitan community. taoStyle intends to change that.
Advertise with taoStyle
taoStyle is a great venue for you to promote yourself, your business or your art.
I don't want to clutter up the blog with banner ads but this has become a full-time job and in order to support itself, the blog needs to work!
As a Sponsor or with a Featured Post, you get the benefit of Content Marketing utilising Social Media, and I am able to keep unsightly advertising off the site. As an online Zine I can avoid all the headaches of print media as well as keep a light carbon footprint. Sustainability is important, but so are aesthetics.
taoStyle is linked to Taos.org, the official site for the Town of Taos, just look for Taos Blog under Plan Your Trip. The blog posts pop up in other places on that site as well, making this an even more attractive platform.
The blog gets thousands of views weekly with people visiting from all over the world. Bloglovin' is one reason – a great site for bloggers to connect to other bloggers – but the other reason I feel, is that Taos itself has universal appeal which is why I started this Zine to begin with!
Contact me at lynne@taostyle.net if you are interested in advertising with taoStyle, for more information and rates.
Comments
I look forward to your comments and will answer as many as I can. That section is great for any suggestions and feedback you might have. Comments are moderated.
Permissions
No content on this site may be used without permission.
All written content © Lynne Robinson
Guest Posts property of individual writers.
All Photography property of Photographers credited in each post.
Follow taoStyle on Facebook
Contact
Photograph of Lynne Robinson by Bill Curry